5 key takeaways about A.I. in B2B Marketing & Sales
14 februari 2019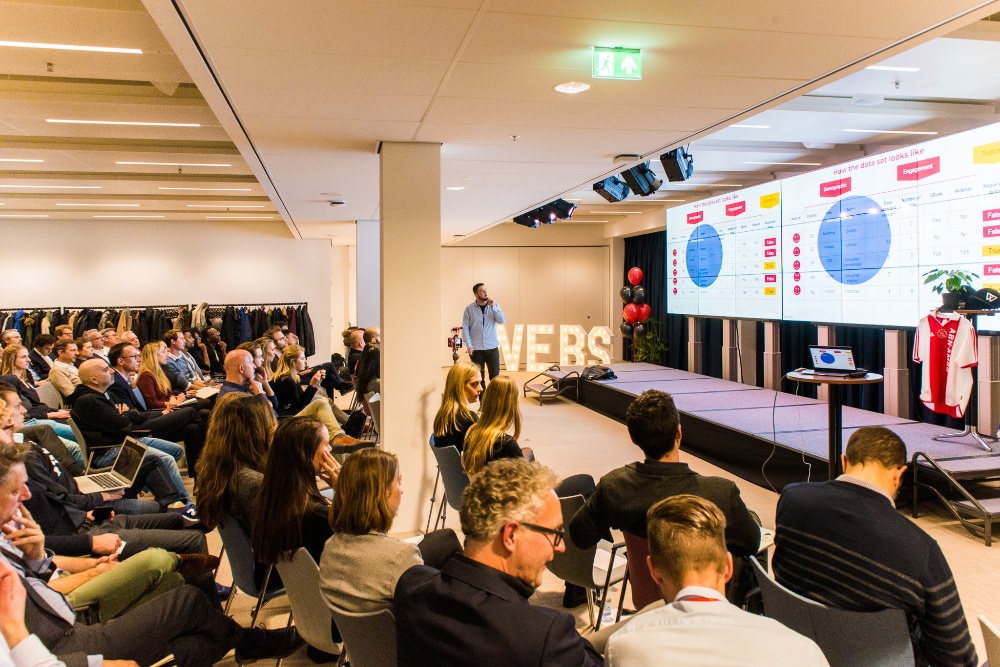 Official opening Webs Amsterdam with Growth Tribe and HubSpot
As a marketer, you probably know the pressure of wanting to keep track of all the latest developments in your field of practice. So how to decide where to put your focus? According to Bernardo from Growth Tribe, if there's one thing you want to put on top of your priority list in 2019, it is implementing artificial intelligence (A.I.) in your marketing and sales processes. Ask Steve and Brian from HubSpot the same question, they'll tell you it is all about putting your customer in the centre of everything you do.

As we believe sharing knowledge is the main driver for growth, we've invited 130+ eager professionals to come to the official opening of our new office in the Epicenter Amsterdam. Here we learned more about the applications of A.I. for B2B Marketing & Sales. I'd like to share with you 5 key takeaways from the sessions. Enjoy!
#1: You do not need to be a data scientist to benefit from A.I.
It was about the first thing Bernardo from Growth Tribe said when opening the conversation about A.I. in B2B marketing and sales. "There's a huge gap between the current digital skill level of marketers and the number of innovative possibilities that are out there." Although I finished my studies only two years ago, at that point I had to admit that even my knowledge on using complex logistics regressions on extensive sets of data is quite sparse.

Luckily, Bernardo had foreseen the majority of the audience would find themselves in this dreadful "gap" and he was the first one to comfort us by stating that "you really do not need to be a data scientist to successfully use artificial intelligence in your company." How is that possible, you may ask? Over the years many smart tools (like HubSpot) have been introduced that aim to close the gap between complex data science and day-to-day marketing and sales activities. These tools provide you with all the data science power you need, brought to you via a comprehensible user interface.

Curious what these tools are? At the bottom of this article, I share a few useful artificial intelligence tools for B2B marketing and sales.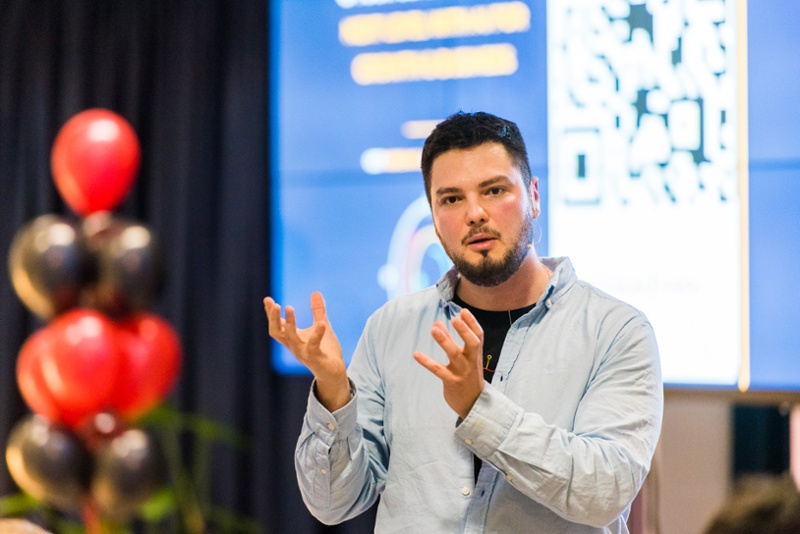 #2: Use data to create a buyer persona 2.0 and use contact history wisely to make sure the conversation runs smoothly
As a marketer or salesperson, we are all familiar with the well-known buyer persona. Most often created in a brainstorm session together with salespeople which are directly in contact with the customer and therefore know your ideal customer quite well. The result? A detailed buyer persona profile that helps you tailor your content to a specific audience.

But what if you could create a buyer persona 2.0 that is based on extensive sets of data of your current customer base? This is the first step in implementing artificial intelligence in your B2B marketing and sales efforts. Bernardo from Growth Tribe: "Knowing your ideal customer and how he or she behaves is the first crucial step since it enables to segment your customers better and serve them better."

Steve from HubSpot: "The big challenge today is that a lot of B2B companies work with multiple tools from multiple silo departments. Therefore, the customers gets a very distorted experience when they talk to your company. We have to learn how to join up our conversations to however and whenever the customer engages with your company, so they feel like it's just one big smooth conversation. This means bringing the contact history you have about the customer into the next conversation, so customers don't need to constantly repeat theirselves and tell your company stuff that they already told before. Why? Your customer is now your best salesperson and your best marketeer! If you have your customers speak positively about you it makes a huge impact."




#3:
Predict the steps of your most promising prospects
When you have a clear data-driven image of your ideal customer, the next step is feeding it to your CRM system and using that knowledge to predict your prospects next steps. By getting insights into their digital footprint, it becomes much easier to provide them with the right, personalised content at the right time in their customer journey. Not only will marketers be able to give leads a personalised experience tailored to their specific profile, it also enables you to, later on, analyse which whitepaper, guide, blog or e-book is the most successful tool in converting leads into customers.

Brian from HubSpot: "HubSpot uses a predictive lead score, which helps you identify which are your best quality leads. The system is looking at your contact database and is looking at leads that progress through your funnel. It tells you: what industries are they in? What are their behavioural properties, what content will they most likely want to consume? We all condens this information into one single property which is lead scoring – to help Sales reps to easily sort their leads and prioritise them."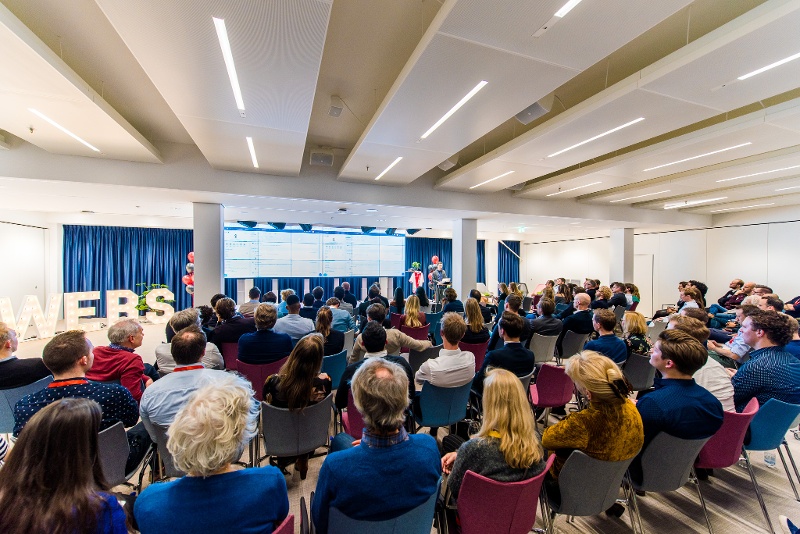 Read the press release at Emerce.nl, and make sure to take a quick glance at the first pictures of the evening in the Flickr photo album!



#4: Gather ideas, experiment and

systemise
That brings us to the next point: implementing artificial intelligence in your marketing and sales is a continuous process. Since you now use data to really understand your customers and have insights into your prospect's next steps, it's time for rapid experimentation.

It always starts with wanting to find all factors of your marketing and sales process that are related to growth. Gather ideas with your team on how you could optimise the customer journey if you had the right data available. Rank these ideas and choose which ideas you want to experiment on. By scheduling weekly sprints with a cross skilled team, you can quickly perform a large number of experiments and gather new insights with great speed.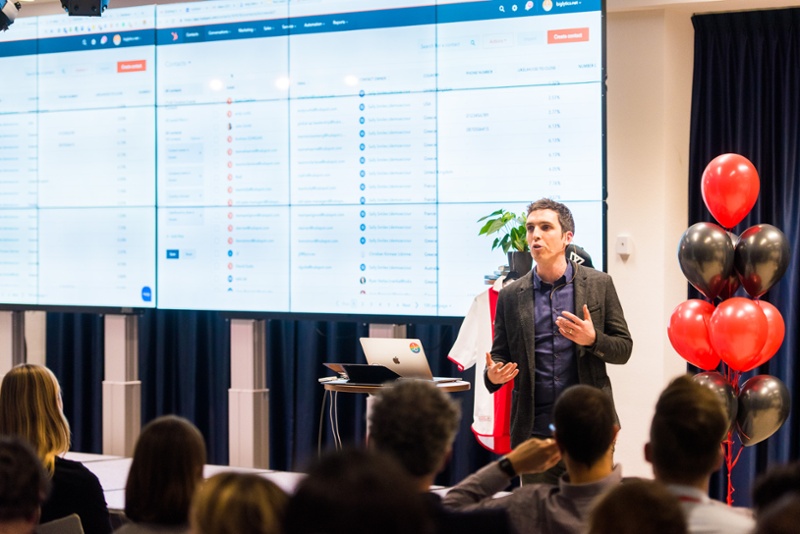 #5:

Tools that help you to start with A.I. right away
I can only imagine that after reading these tips, you are more than ready to start implementing A.I. into your marketing and sales process. Luckily, there are plenty of tools that help you to instantly benefit from artificial intelligence. And the best thing? They are all really easy to use:

1. Crystalnows — helps you to easily get insights into how your leads or prospects think, act and feel based on their social media profile. Learn more.

2. HubSpot — helps you to gather all your lead data in one place and optimise the
customer journey based on metrics on the behaviour of your leads. Based on these
metrics, the tool, for example, gives your sales team a "likelihood to close" percentage
of each lead in your database. Learn more.

3. Articoo — is a tool that writes A.I.-powered articles - all you have to do is insert a topicand wait two minutes while your article is generated. Learn more.




Want to learn more about Artificial Intelligence, HubSpot or growing your B2B business in the digital era?
Thijs van Rosmalen, our Inbound Marketing & Sales Consultant and also host of this event can answer all your questions. Feel free to connect.
Door: Annebel van Wijnen